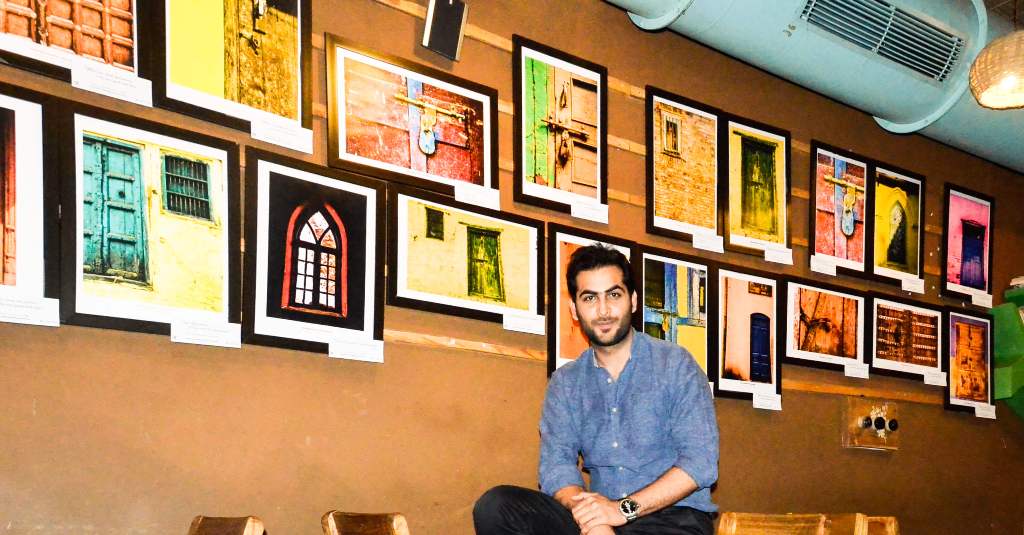 04 Sep

'ON THE OTHER SIDE, DOORWAY IS LIKE AN OPPORTUNITY TO THE OPEN WORLD'

A Solo photo exhibition organised by North India-based photographer Nitin Rai Chaudhary, Displaying a selection of 26 photographs of Locked doors portraying there are so many doors we have to Open to 'free our Minds', Doors and Windows which have been clicked while his travel expeditions to different street sides of country, Odisha-Kolkata, Udaipur-Mount Abu, Mathura-Vrindavan, Haridawar-Rishikesh, Kasol-Tosh andBarog-Dagshai Himachal Pradesh. For NRC it's the story of he admires the little Moments/Surprises come across to his passion of photography. Towards the concept of clicking old locked windows and doors 'RusctiKnocks', would say Everything happens for a reason as we hear it many times, everything stops at a locked Rustic door for a wanderer – When Rustic knocks, your life changes the way it portray the story of our lives. It's about connecting your emotions to a connection which gives you power to open up a spiritual Rustic door. Locked Doors and Windows are perfect symbols in our day to day life, they make an ideal ingredient in the surrounding we live and move up-to. In Literature many writers use these symbols to enact the personal and social issues of their characters. These elements form an extraordinary pavement into the lives of people and culture. A take on a photograph clicked while exploring the Old church of dagshai, we humans feel that the light, windows bring in illuminates the whole room, our heart and things beyond. Quite a lot of times there is this, getting used to darkness phrase which may be due to the risk of exposure from the world outside the Light.On the other side, Doorway is like an opportunity to the open world, the roles laying ahead, the ambition and Inspiration. We all have doors to enter our house, the happiness, the sadnessand those fights but still inside the door you feel surrendered to a massive force called Love. Doors are abodes, those warm relationships, sense of happiness, freedom support its all either behind the door or a door leads to one!

There is a better world, different opportunity and great inspiration behind every Rustic Door.

Without these symbols, it's all a part of secretive world, so much to hide, nothing to reveal or share to be happy about, no inspiration, faith or opportunity.

These Rustic Doors and Windows, they are part of our lives!
"In the universe, there are things that are known, and things that are unknown, and in between, there are doors." ― William Blake
With the rustic charm nrc admits that he likes to stay away from fluff and glitters. He adds, it's so fulfilling that it keeps giving me the energy to discover something new out of the ordinary every day when on streets clicking different shades of our society always attracts.

I am happy with the pictures I have taken in my life so far as they all remind me my own self-realisation and blessings throughout. Next Exhibition is scheduled for October, 2015. Concept is not yet out as I am still working to make more pictures for upcoming solo exhibition for bannernrcclicks; banner has also compiled 4 documentaries, which are available on YouTube.

Exhibition: 'NRC Exhibition 2015 | RusticKnocks'
Dates: March 29th to April 20th, 2015.
Timings: 10:00 to 21:00
Venue: Books and brew sector 16 Chandigarh.